This catalog details our product line of Su-Por® surgical implants made of porous polyethylene. Please contact us with any questions.
Neurology | Ophthalmology | Oral Maxillofacial | Otolaryngology | Facial Plastics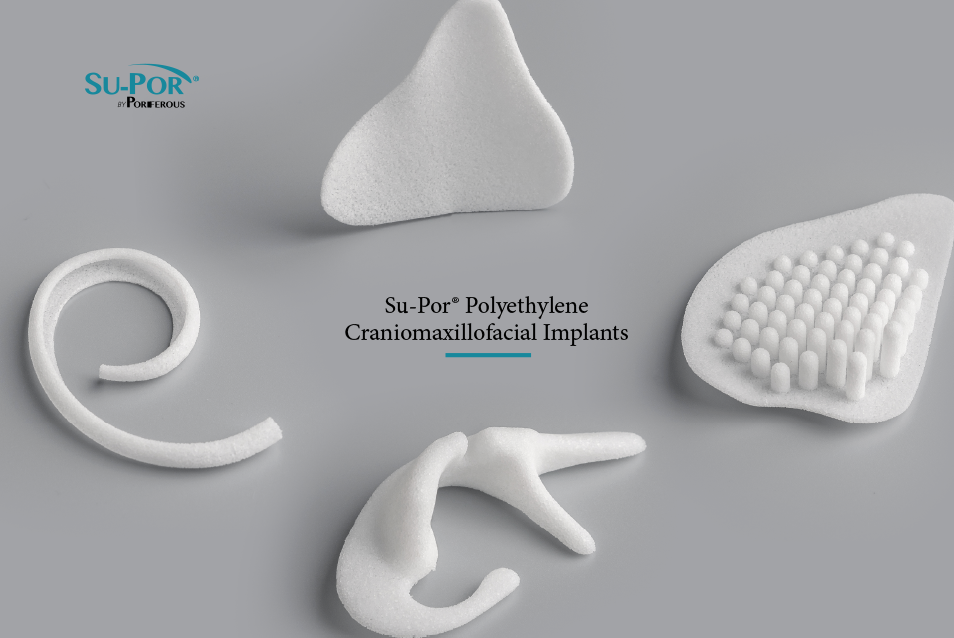 Specialty Legend
Click on a specialty icon below to go to the implants you want to view, or scroll down to see the full catalog.
Su-Por Surgical implants in block, sheet, and anatomical shapes are intended for non-weight-bearing applications of craniofacial reconstruction surgery and repair of craniofacial trauma. Su-Por Surgical Implants are also intended for the augmentation or restoration of contour in the craniomaxillofacial skeleton.
Overview
Su-Por Surgical Implants are used in the reconstruction and augmentation of the craniomaxillofacial area. Su-Por is made from pure high-density polyethylene (HDPE). When processed, Su-Por becomes a porous graft that allows tissue integration. This top-performing material has been supported with clinical data since 1985. Su-Por graft material has superior suturability, is easy to cut, and holds its shape when bent to meet patient needs.
Craniotomy
Craniectomy
Approach Closure
Sella Turcica Closure
Microtia Repair
Septoplasty
Rhinoplasty
Mentoplasty
Skull Base Closures
Cleft Lip
Mentoplasty
Mandibular Augmentation
Orbital Floor Repair
Orbital Floor Repair
Rhinoplasty
Microtia Repair
Brow Lift
Mentoplasty
Cleft Lip
Enucleation
Evisceration
Brow Lift
Enophthalmos
Lid Retraction
Lower Eyelid Graft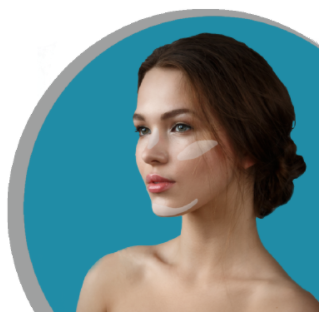 Features and Benefits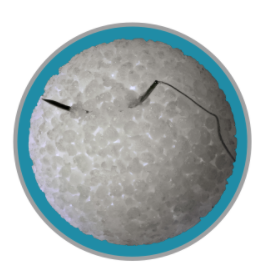 Integration
The interconnecting open pore structure of Su-Por Surgical Implants allows for tissue ingrowth.
Modification
Su-Por Surgical Implants may be carved using a scalpel, a burr, or cut with scissors. Contour adjustments may be made intraoperatively.
Sterilization
All Su-Por Surgical Implants are provided STERILE. Su-Por Patient-Specific Implants are provided with two STERILE implants, a non-sterile sample, and a medical model of the defect for surgical planning within 8 business days.
Fixation
Fixation of Such -Por Surgical Implants may be achieved using sutures, surgical fixation screws, or K-wire. Fixation screws may be placed directly through the implant without pre-drilled holes.
Neurosurgery
Click on the thumbnails to see the specifications, dimensions, and a full 360° view of each implant.

Ophthalmology

Oral Maxillofacial

Otolaryngology

Facial Plastics